Holocaust Survivors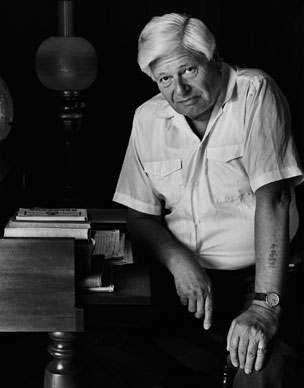 John Steiner
The Multiply by Six Million Project
During a fifteen-year period, I photographed two hundred survivors living in California and Paris and collected their personal stories. My goal was to portray the Holocaust on a human level in order to understand the significance of such events and to prevent them from ever happening again.
I met with each survivor several times and photographed them in their home or place they chose. Some wanted to include cherished family belongings in their portrait; others wanted to show the fading numbers tattooed on their forearm.
Each then wrote about their lives before, during and after the war. The combination of photography and their written story function to portray the power of human courage, stamina, and creativity born of the most desperate circumstances.
I donated all photographs and original documents to Holocaust Museums in the US and France where they serve as a testament to their survival and to the productive lives they led.
For information about photographs and exhibits contact
evvyeisen@yahoo.com